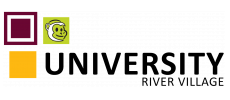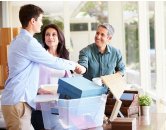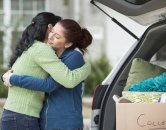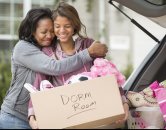 Q:

What documents does a guarantor need to provide?
A guarantor needs to provide a copy of a valid current photo ID and a completed Guarantor Form, which will be sent by the leasing team. They will also need to provide proof of income showing that their gross income (
before any taxes and/or deductions)
is 4x the monthly rent amount

.



Q:

What kind of lease terms do you offer?
The standard term is 12-months with payments made in 12 equal installments. Other alternate dates may be available, please inquire with our staff.


Q:
What is individual leasing?
With Individual Leases, you are only responsible for your students rents, room, and common area. You are not liable for your roommates rent! Unlike a traditional lease or a joint lease, if your roommate transfers, graduates, or fails to pay his/her rent, it does not affect you or your lease.
Q:
How are the rooms assigned?
We place incoming residents in the order in which they apply, sign and complete their application. We also consider requested roommates, specific requests and availability. If you have a large group that wants to live together or if you have a special or specific request, we suggest that you apply right away. The sooner you apply and complete your application, the better the chance of getting what you requested.


Q:
How are roommates matched?
Roommate matching happens a couple different ways – either you tell us who you want to live with, or if you don't have roommates in mind, we are happy to do the matching for you! We look closely at the information both you and your potential roommates have provided in your application and work to find people that have the same or similar preferences. Although we don't guarantee a perfect match, you can rest assured that we do our best to find you a great roommate.



Q:
When is rent due?
Payments are accepted in the office in the form of a personal check, money order, or cashier's check. Rent is due on the 1st of the month with a grace period until the 4th of the month. If on the 5th day of the month rent has not been paid a late fee will be applied. Online payment options are available as well. Rent can be paid online at our website with an electronic check or automated ACH payment through the resident portal.
A fee may apply to debit and credit card payments.



Q:
What if my student doesn't get along with his/her new roommate(s)?
We suggest that the roommates have a discussion of boundaries immediately after moving in, even if they have known them for a long time. This will help with establishing guidelines for living together. We ask that roommates attempt to talk about any issues within the household prior to contacting the leasing office. If they are unable to resolve, the leasing team may be able to assist with the outcome on a case-by-case basis.




Q:
Can students bring additional furniture to put in their room?
Students may bring personal items to decorate their room under the conditions that they do not remove any URV furniture (if opting for a furnished unit) from the room and the items do not damage and or deface any URV property (walls, floors, doors, etc.)